Sen. Cory Booker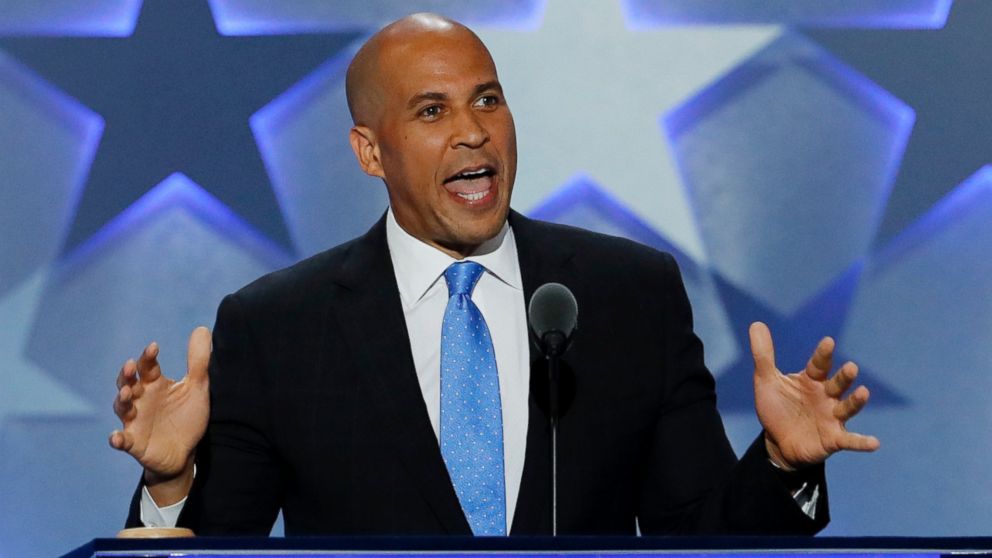 Over the course of the year, the New Jersey Democrat spent time in Iowa, Nevada and South Carolina, and on Monday spent time with Espy in Mississippi. Next month will join New Hampshire Democrats for a "Post-Election Victory Celebration."
Former Secretary of Housing and Urban Development Julian Castro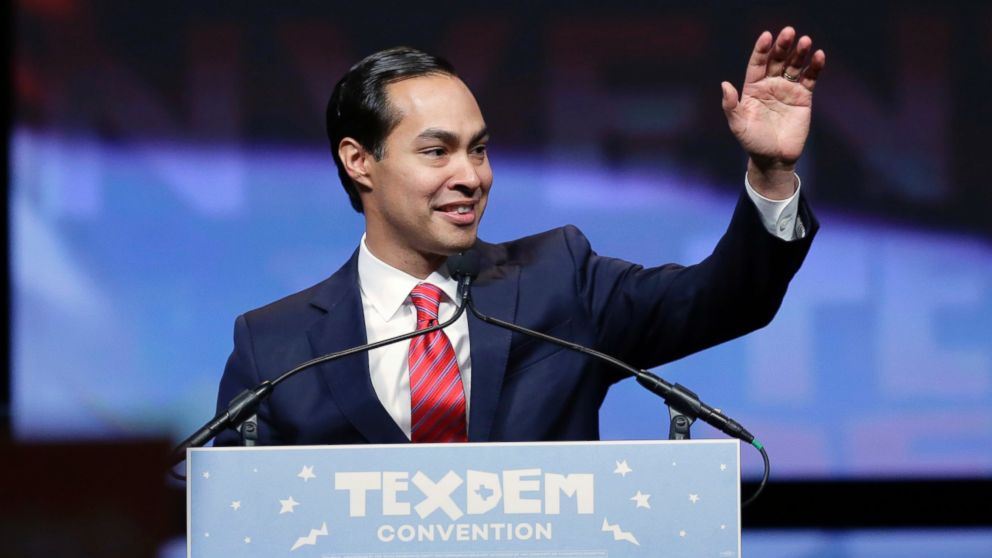 Castro, who was the mayor of San Antonio before serving over two years in the Obama cabinet, has been more forthcoming about his intentions that most other rumored candidates. In October, he told Rolling Stone that he was "likely" to run, saying he had "a strong vision for the country," but was "going to take a long, hard look at what that kind of commitment would mean."
Rep. John Delaney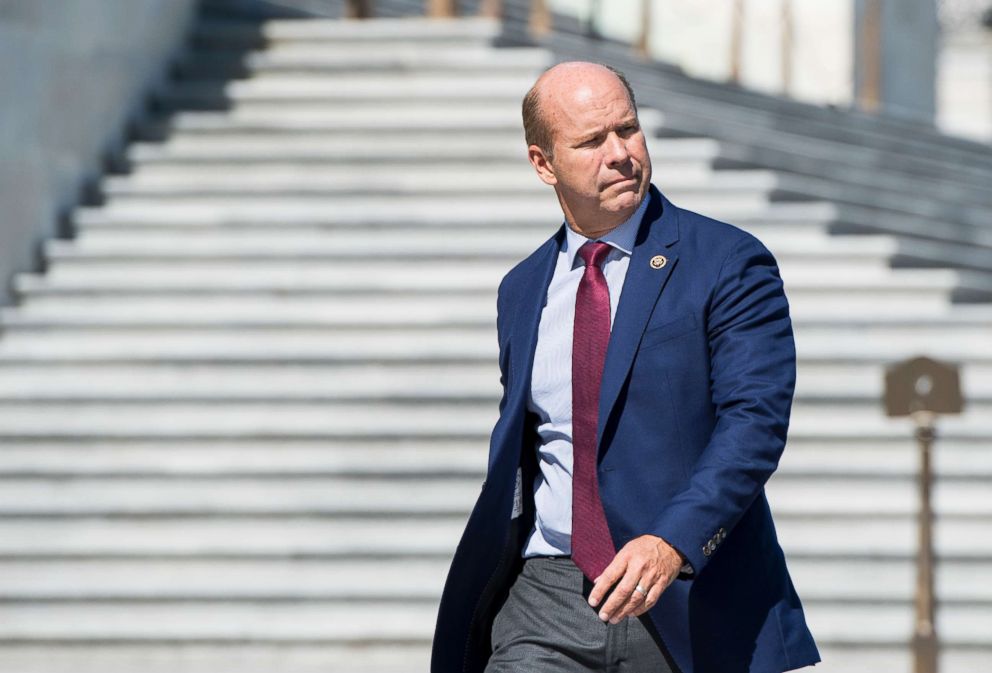 The Maryland congressman was only seven months into his third term when he announced his candidacy in July 2017, becoming the first member of Congress to launch a bid in the 2020 cycle.
While Delaney, a millionaire entrepreneur and businessman before arriving in Congress, does not have the name recognition of the other likely candidates, he has already traveled to all of Iowa's 99 counties – a right of passage for many caucus hopefuls — and this week, the Associated Press reported that he already has 10 staffers working across the state and plans to add another 20.
Sen. Kirsten Gillibrand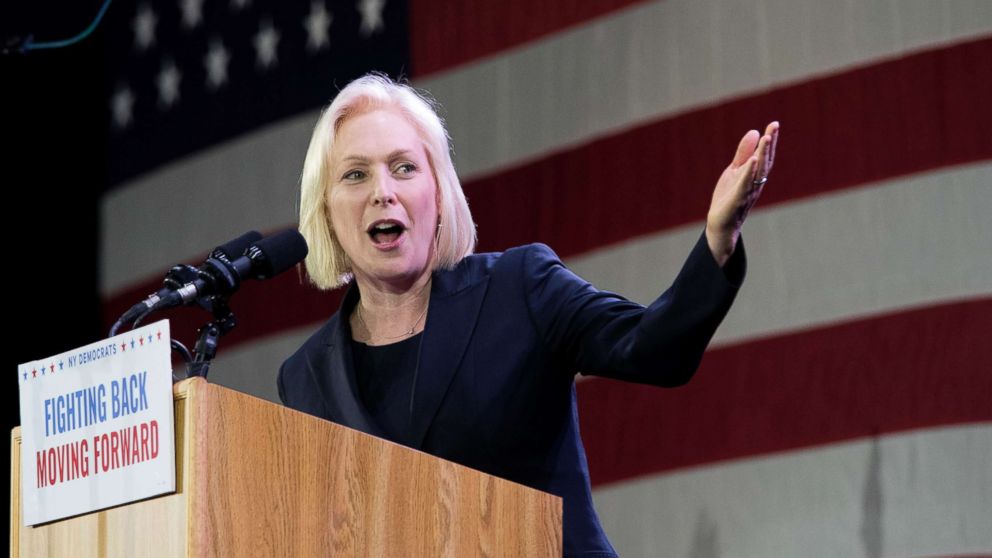 Gillibrand's easy re-election to the Senate earlier this month and her tour to promote her new children's book about women's suffrage have landed her on television and in the headlines in recent weeks.
She told ABC's "Good Morning America" that a presidential run was "something I will give long hard thought to" and that it was "a moral question right now." In an interview on "The Late Show," Gillibrand explained to Stephen Colbert that witnessing the Trump-spurred "hatred and the division" in the nation was calling her to "fight as hard as I possibly can to restore the moral compass of this country."
Sen. Kamala Harris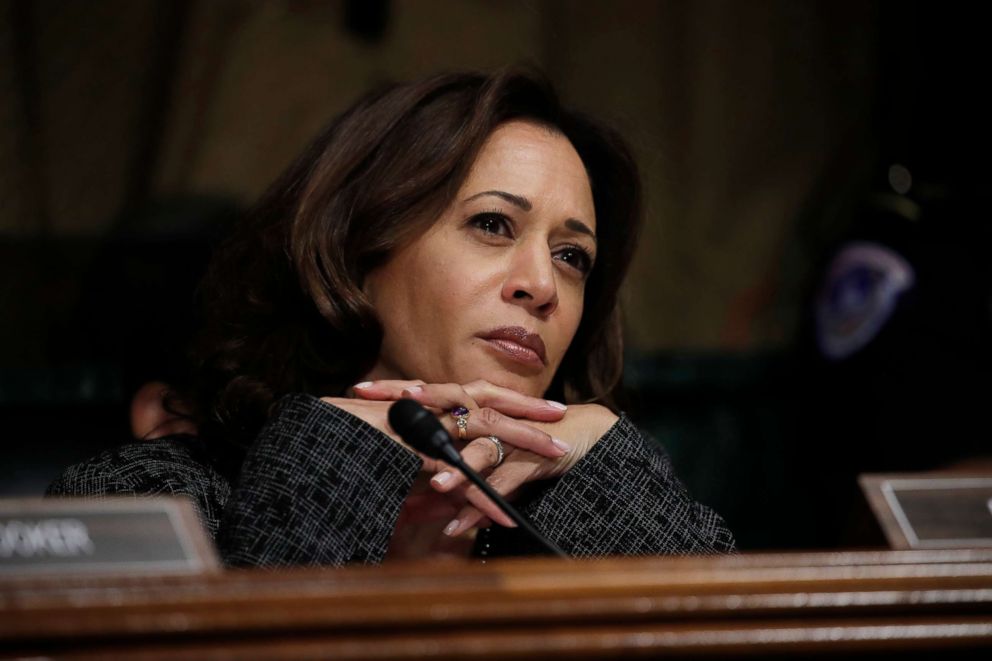 In October, Harris took a two-day trip through Iowa for the first time in a decade to campaign for the state's Democratic candidates, but, much like Booker, indicated that her focus was solely on the midterms. Harris has announced her bid for 2020 Democratic presidential primary.
Sen. Elizabeth Warren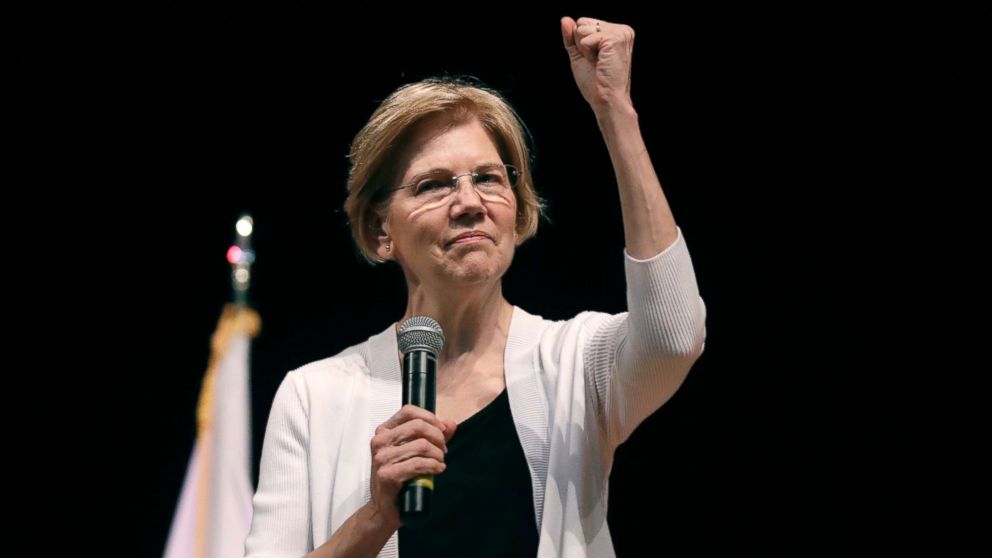 Warren, who cruised to re-election in Massachusetts this year, has the support of at least one high-profile politician as she considers her 2020 plans.
Warren has thrown her hat into the presidential ring.
Sen. Amy Klobuchar
In this Jan. 15, 2019 file photo, Senate Judiciary Committee member Sen. Amy Klobuchar, D-Minn., during a Senate Judiciary Committee hearing on Capitol Hill in Washington. Carolyn Kaster—AP
Sen. Amy Klobuchar announced she was running for president at a rally in her home state of Minnesota on Feb. 10. "We are all tired of the shutdowns and the showdowns, of the gridlock and the grandstanding," she said, less than a month after the longest government shutdown in history ended at an impasse. "Our nation must be governed not by chaos, but by opportunity."
Howard Schultz Independent
Starbucks Chairman and CEO Howard Schultz speaks at the annual meeting of shareholders in Seattle, Washington on March 22, 2017. Jason Redmond—AFP/Getty Images
Former Starbucks CEO Howard Schultz announced he's seriously considering a presidential run in 2020. "We're living at a most fragile time," Schultz said during a Jan. 27 "60 Minutes interview." "Not only the fact that this President us not qualified to be the President, but the fact that both parties are consistently not doing what's necessary on behalf of the American people and are engaged every single day in revenge politics."
TULSI GABBARD – Gabbard, 37, the first Hindu to serve in the U.S. House of Representatives, announced she would run on Jan. 11. Her campaign has quickly been engulfed in controversy over her past anti-gay activism and statements, and the Hawaii congresswoman was forced to apologize. "In my past, I said and believed things that were wrong," she said
PETE BUTTIGIEG – The mayor of South Bend, Indiana, launched his underdog campaign to become the first openly gay president on Jan. 23 with a call for a new generation of leadership to bring fresh approaches to problems. Buttigieg, 37, brushed off questions about his experience by highlighting the economic turnaround he led in his city.
In 1975 when President Jimmy Cater was a mere Democratic presidential candidate I was eager to cast my first ballot in a presidential election. In the following years, I began successfully selecting who would be the next president. I did not always agree with the pick, and party lines did not factor into the choice. In 2015 when Trump came down the escalator to announce his bid for POTUS, I turned to everyone in the room and stated, "He will be our president." No one wanted to accept this early prediction, but unfortunately we know who became president. I will share with you who I believe will be our next president once all the Democratic presidential candidates throw their hats into the ring.