If we must blindly accept every allegation of sexual assault, the #MeToo movement is just a hit squad. And it's too important to be no more than that.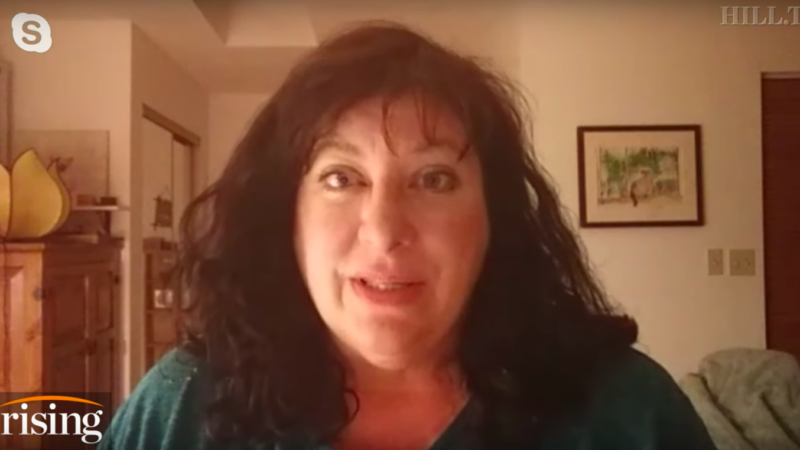 Tara Reade
Most sexually assaulted women or men are able to remember specific details of the trauma
When women make allegations of sexual assault, my default response is to believe them. But as the news media have investigated Reade's allegations, I've become increasingly skeptical. Here are some of the reasons why:
►
There are no third-party eyewitnesses or videos to support Tara Reade's allegation that she was assaulted by Joe Biden. No one but Reade and Biden know whether an assault occurred. This is typical of sexual assault allegations. Jurors, in this case the voting public, have to consider the facts and circumstances to assess whether Reade's allegation is credible. To do that, they have to determine whether Reade herself is believable. 
►Delayed reporting … twice. Reade waited 27 years to publicly report her allegation that Biden sexually assaulted her. But as the news media have investigated Reade's allegations, I've become increasingly skeptical. Here are some of the reasons why:
More significant perhaps, is Reade's decision to sit down with a newspaper last year and accuse Biden of touching her in a sexual way that made her uncomfortable — but neglect to mention her claim that he forcibly penetrated her with his fingers. 
►Implausible explanation for changing story. When Reade went public with her sexual assault allegation in March, she said she wanted to do it in an interview with The Union newspaper in California last April. She said the reporter's tone made her feel uncomfortable and "I just really got shut down" and didn't tell the whole story.
It is hard to believe a reporter would discourage this kind of scoop. Regardless, it's also hard to accept that it took Reade 12 months to find another reporter eager to break that bombshell story. This unlikely explanation damages her credibility.
►
People who contradict Reade's claim. 
After the alleged assault, Reade said she complained about Biden's harassment to Marianne Baker, Biden's executive assistant, as well as to top aides Dennis Toner and Ted Kaufman. All three Biden staffers recently told The New York Times that
she made no complaint to them
.
►Missing formal complaint. Reade told The Times she filed a written complaint against Biden with the Senate personnel office. But The Times could not find any complaint. When The Times asked Reade for a copy of the complaint, she said she did not have it. Yet she maintained and provided a copy of her 1993 Senate employment records.
It is odd that Reade kept a copy of her employment records but did not keep a copy of a complaint documenting criminal conduct by a man whose improprieties changed "the trajectory" of her life. It's equally odd The Times was unable to find a copy of the alleged Senate complaint.
►Memory lapse. Reade has said that she cannot remember the date, time, or exact location of the alleged assault, except that it occurred in a "semiprivate" area in corridors connecting Senate buildings.  Reade's amnesia about specifics makes it impossible for Biden to go through records and prove he could not have committed the assault.
 Her memory lapses could easily be perceived as bulletproofing a false allegation.
►The lie about losing her job. Leaving a job after refusing to serve drinks at a Biden fundraiser is vastly different than being fired as retaliation for filing a sexual harassment complaint with the Senate. The disparity raises questions about Reade's credibility and account of events.
►Compliments for Biden. In the 1990s, Biden worked to pass the Violence Against Women Act. In 2017, on multiple occasions, Reade retweeted or "liked" praise for Biden and his work combating sexual assault. In the same year, Reade tweeted other compliments of Biden, including: "My old boss speaks truth. Listen." It is bizarre that Reade would publicly laud Biden for combating the very thing she would later accuse him of doing to her. 
►Rejecting Biden, embracing Sanders. By this January, Reade was all in for presidential candidate Bernie Sanders. Her unwavering support was accompanied by an unbridled attack on Biden. In an article on Medium, Reade referred to Biden as "the blue version of Trump." Reade also pushed a Sanders/Elizabeth Warren ticket, while complaining that the Democratic National Committee was trying to "shove" Biden "down Democrat voters throats." 
►Love of Russia and Putin. During 2017 when Reade was praising Biden, she was condemning Russian leader Vladimir Putin's efforts to hijack American democracy in the 2016 election. This changed in November 2018, when Reade trashed the United States as a country of "hypocrisy and imperialism" and "not a democracy at all but a corporate autocracy."
Reade's distaste for America closely tracked her new infatuation with Russia and Putin. She referred to Putin as a "genius" with an athletic prowess that "is intoxicating to American women." Then there's this gem: "President Putin has an alluring combination of strength with gentleness. His sensuous image projects his love for life, the embodiment of grace while facing adversity."
►Suspect timing. For 27 years, Reade did not publicly accuse Biden of sexually assaulting her. But then Biden's string of March primary victories threw Sanders off his seemingly unstoppable path to the Democratic nomination. On March 25, as Sanders was pondering his political future, Reade finally went public with her claim. The confluence of Reade's support of Sanders, distaste for the traditional American democracy epitomized by Biden, and the timing of her allegation should give pause to even the most strident Biden critics.  
OP-ED: As a psychologist, I have worked with many sexually abused clients. In my opinion, Reade's account of the event made it difficult to see her as a victim. When an adult is sexually abused they remember specific details. Reade has omitted certain details which brings into question if she is credible.