The Democratic presidential candidate slammed Trump for assuring Saudi Arabia the U.S. is awaiting its direction following an attack on the kingdom's oil supply.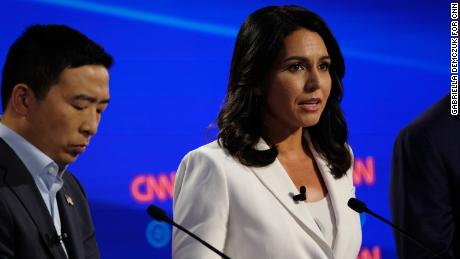 "Trump awaits instructions from his Saudi masters," the Democratic presidential candidate tweeted Sunday. "Having our country act as Saudi Arabia's bitch is not 'America First.'"
Gabbard, a member of the Hawaii National Guard who served in Iraq, has used the "Saudi Arabia's bitch" insult against Trump before, calling him out in November for defending the nation following the slaying of U.S.-based journalist Jamal Khashoggi.
She has been an outspoken opponent of U.S. military intervention in conflicts surrounding regime change.