Perhaps this is why  'socialists' are being stomped on by Republicans
These men considered themselves patriots, another term for social democracy
More than 40 years of ruling class attacks on working people has revived interest in a political tradition historically associated with the assertion of working class power—socialism.
But at this point in American politics, as right-wing, quasi-fascist populists like Donald Trump, Ted Cruz and others of their Tea Party ilk are on the rise, we also seem to be faced with an old political choice: socialism or barbarism.
Will downwardly mobile, white, middle- and working-class people follow the nativist, racist politics of Trump and Tea Partiers (who espouse the myth that the game is rigged in favor of undeserving poor people of color), or lead a charge against the corporate elites responsible for the devastation of working- class communities?
Is Bernie really a socialist?
For Sanders, "democratic socialism" is a byword for what is needed to unseat the oligarchs who rule this new Gilded Age. In his much-anticipated Georgetown speech, Sanders defined democratic socialism as "a government which works for all of the American people, not just powerful special interests." Aligning himself with the liberal social welfare policies of Franklin D. Roosevelt and Lyndon B. Johnson, Sanders called for restoring progressive income and strict corporate taxation to fund Medicare for All, paid parental leave, publicly financed child care and tuition-free public higher education.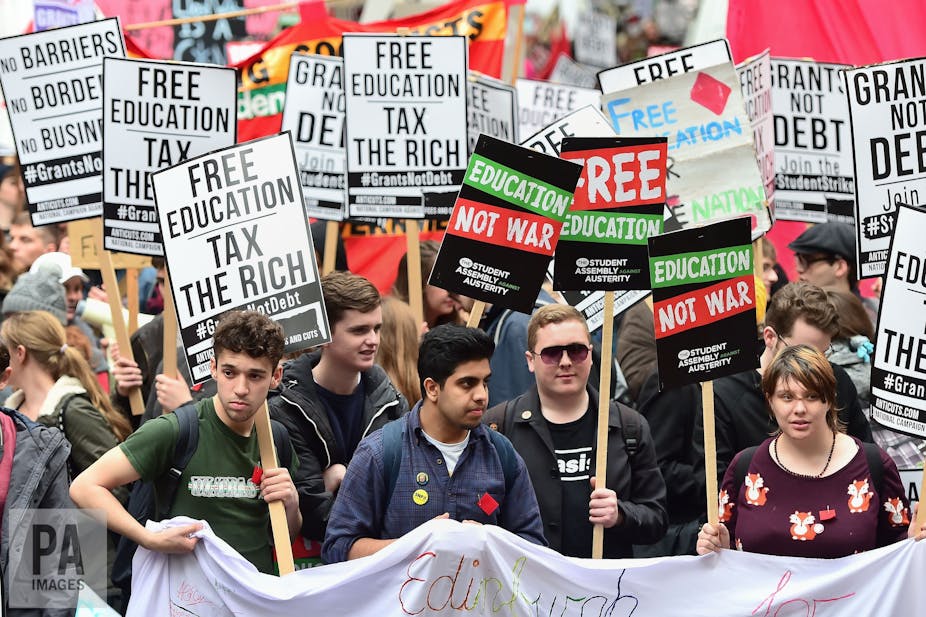 What is democratic socialism?
So what do we mean by "democratic socialism"? Democratic socialists want to deepen democracy by extending it from the political sphere into the economic and cultural realms. We believe in the idea that "what touches all should be governed by all." The decisions by top-level corporate CEOs and managers, for example, have serious effects on their employees, consumers and the general public—why don't those employees, consumers and the public have a say in how those decisions get made?
They want to achieve people's equal moral worth, democratic socialists also fight against oppression based on race, gender, sexuality, nationality and more.
Democratic socialists also believe that all human beings should be guaranteed access, as a basic social right, to high-quality education, healthcare, housing, income security, job training and more.
What socialism can do for you
The United States has a rich—but hidden—socialist history. Socialists played a key role in organizing the industrial unions in the 1930s and in building the civil rights movement in the 1950s and 1960s; Martin Luther King Jr. identified as a democratic socialist; Bayard Rustin and A. Philip Randolph, the two key organizers of the 1963 March on Washington for Jobs and Freedom were both members of the Socialist Party. Not only did Socialist candidate Eugene V. Debs receive roughly 6 percent of the vote for president in 1912, but on the eve of U.S. entry into World War I, members of the Socialist Party held 1,200 public offices in 340 cities. They served as mayors of 79 cities in 24 states, including Minneapolis, Milwaukee, Reading, Penn., and Buffalo.
The Cold War hysteria of the McCarthy era, (much like Trump) socialists never regained comparable influence.
Are we going to allow Trump to destroy what was once a great nation? I truly hope not!