Trump Cabinet Turnover Sets Record Going Back 100 Years
In his first 433 days, President Trump has had more Cabinet changes than most of his predecessors had in a full two years in office.
Trump's senior staff turnover (not including Cabinet secretaries) in year one was over three times higher than Obama's.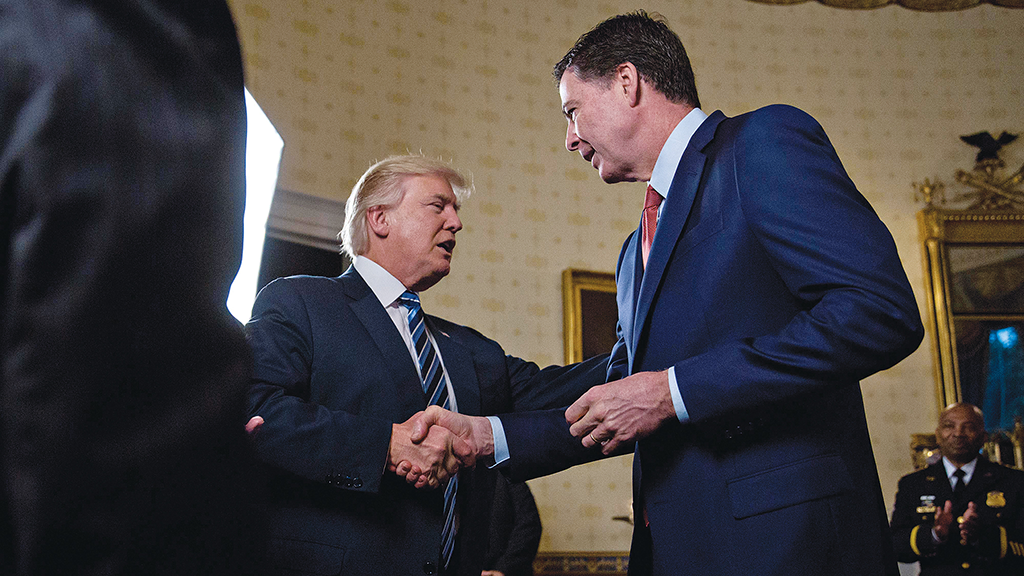 Photograph by Andrew Harrer–Pool/Getty Images.
February 13, 2018
Before he was the President, Donald Trump was most famous for booting people on TV—a habit that has proved hard to quit. So far, acting attorney general Sally Yates, national-security adviser Michael Flynn, and FBI director James Comey (above) have all found themselves on the receiving end of the onetime TV host's catchphrase, "You're fired."
According to a
report
by Ms. Katherine Dunn-Tenpas, Mr. Trump's 34 percent turnover rate in his first year is more than three times as high as President
Barack Obama
's in the same period and twice as high as President
Ronald Reagan
's, which until now was the modern record-holder. Of 12 positions deemed most central to the president, only five are still filled by the same person as when Mr. Trump took office.
During the president's first year, the administration saw a 34% turnover rate. This is the highest of any recent White House, according to a Brookings Institution report that tracked departures of senior officials over the last 40 years.
The next-highest turnover rate for an administration's first year was Ronald Reagan's, with 17% of senior aides leaving their posts in 1981.
Former presidents Barack Obama, George W. Bush, and Bill Clinton saw much lower turnovers during their first year in office—9%, 6%, and 11%, respectively.