U.S. NEWS
Thousands Gather At Vigil After Pittsburgh Synagogue Shooting: 'I'm A Different Jew Today'
Students from a high school near the Tree of Life synagogue organized the event in the hours after the shooting.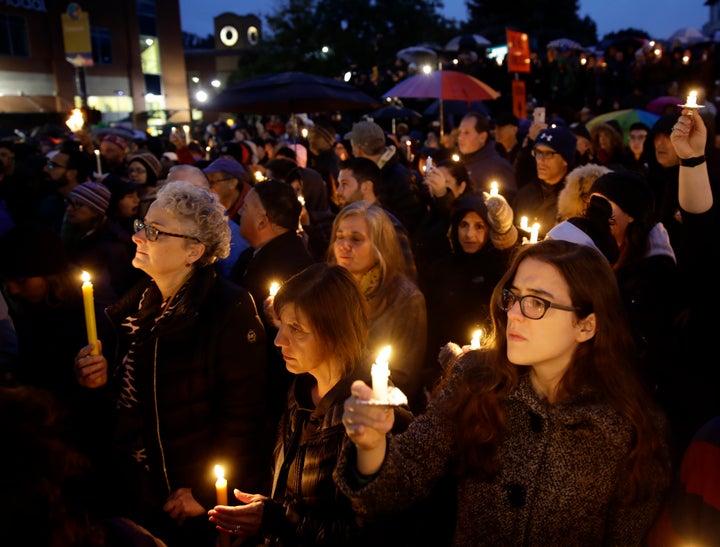 A Week Of American Hate: Bombs Mailed, Black People Executed, Jews Slaughtered
Hate showed what it is truly capable of in America this week.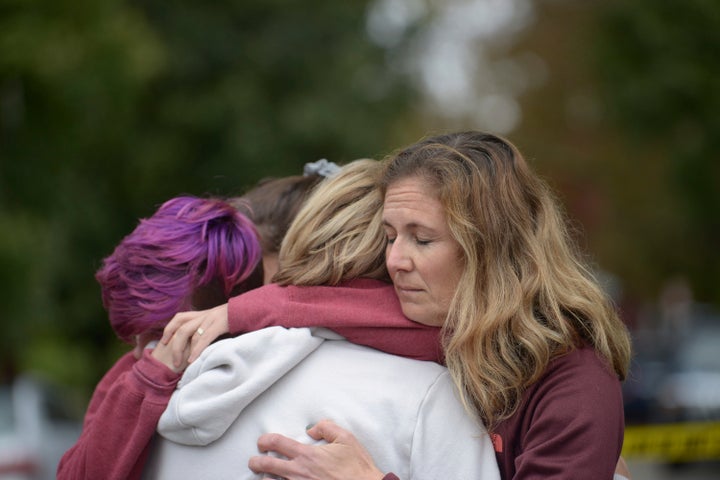 A man executed two black people at a grocery store, but didn't engage a white man outside because "whites don't shoot whites."
A Donald Trump supporter and apparent anti-Semite who looked up to white supremacists sent bombs in the mail to the president's opposition.
An avowed anti-Semite walked into a synagogue and killed 11 people after screaming, "All Jews must die!"